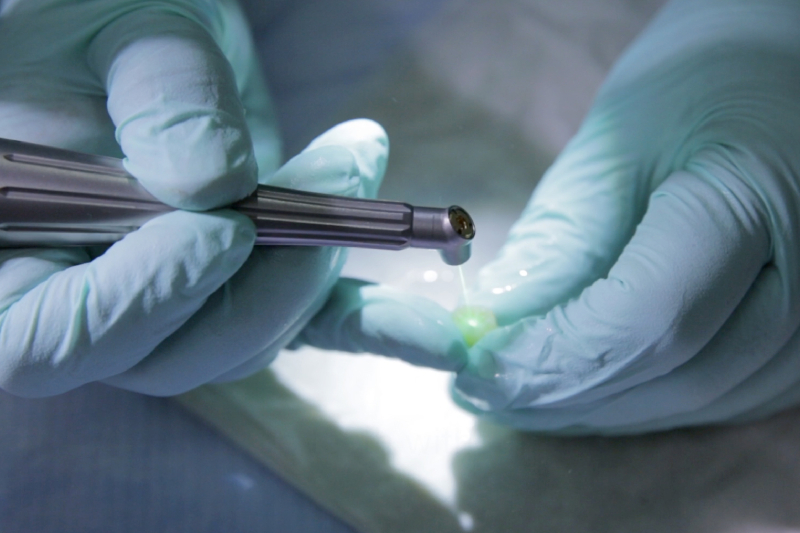 Interpreting The Use Of Lasers In Dentistry
Laser dentistry is a remarkable and efficient option for performing various procedures, including gum disease therapy and other surgical procedures. The introduction of CO2 dental lasers has led to significant changes in dentistry, including increased levels of efficiency. In this article, we offer you some significant insights by an expert dentist at a leading dental clinic in Gowrivakkam on the importance of laser technology in dentistry. You can also browse a bit to learn more about some of the best reasons to consider a laser for adjunctive therapy.
The CO2 Laser
The CO2 laser is a gas-active medium laser that can deliver light energy with a wavelength of 10,600 nm. It is suitable for soft tissue surgery.
The DEKA CO2 laser was first used in dentistry in the early 1970s, but the FDA approved its use in dentistry in the 1990s.
The DEKA CO2 laser is the most powerful market today, with the fastest cutting speed. It is also the most versatile and gentler on tissue than previous models.
The DEKA CO2 laser is a versatile tool suitable for almost any soft tissue therapy, including cosmetic procedures and microsurgical applications. It is also effective for reducing pain and swelling following the operation.
Laser energy is used to treat white lesions in the oral cavity. The laser energy is directed at the lesion in a defocused mode and slowly moves circularly. Laser dentistry uses a laser to perform tasks normally performed with traditional dental instruments, such as a scalpel. A CO2 laser can be used to treat tongue-tie, periodontal therapy, and other dental procedures. The laser also helps treat cavities, improve the appearance of a smile, and perform other dental procedures.
The Advantages Of Using CO2 Lasers In Dentistry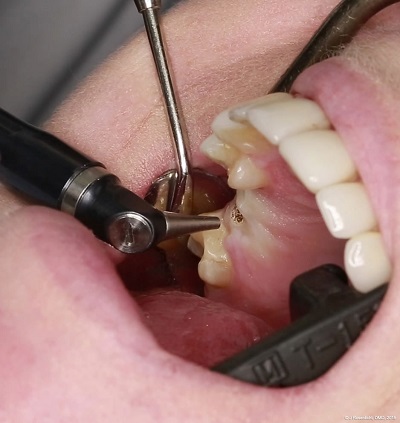 The best dentist in gowrivakkam recently spoke about the benefits of adding CO2 laser to his practice, and we can help you get an insight into the same.CO2 lasers are here to save the day, so put away your dental drills!
CO2 lasers are used in dentistry to treat soft tissue and hard tissue.
CO2 lasers are used in dentistry to reduce the need for anaesthesia, the amount of pain experienced after the procedure, and the healing time.
Lasers are used in restorative dentistry to treat tooth decay and gum disease.
CO2 lasers are less painful than traditional drills and are therefore an excellent choice for children.
Lasers can be used to remove lesions in the mouth and to remove cancer.
Lasers are used in dentistry to make teeth whiten faster.
Lasers deliver energy in the form of light and are used for surgical and dental procedures.
Laser dentistry is a promising field for children and adolescents, as it enables better care with few postoperative complications. Lasers have been used in dentistry since 1994 to treat a variety of dental problems, including tooth decay. Lasers can reduce the need for suturing, reduce postoperative swelling, and reduce bacteria at the surgical site. Moreover, they are used to weld tissue together, which reduces the need for suturing in the first place. Lasers with a wavelength of CO2 have the highest absorption in hydroxyapatite of any dental laser wavelength, making them the most effective for soft tissue surgery.
A CO2 all-tissue laser can be used to cut all types of therapeutic preparations without the need for anaesthesia and to contour soft tissue without touching the unit.
The Disadvantages Of Using CO2 Lasers In Dentistry
Everything comes with a set of pros and cons, like the two sides of a coin. So, let us now take a look at some of the disadvantages of using CO2 lasers in dentistry:
Lasers cannot be used to fill cavities between teeth, around old fillings, or to prepare teeth for crowns.
Lasers are more expensive than traditional dental drilling because they are more expensive to buy.
Though studies have found that laser wounds heal faster than scalpel wounds, but others report no statistically significant difference.
CO2 Laser- A Technology To Reckon With
The 9.3-micron CO2 all-tissue laser technology is the best technology for fillings in dentistry. Lasers have been working to solve the clinical problem of reliably delivering anaesthesia-free dental treatment. The CO2 laser with a wavelength of 9.3 microns is the only dental laser in the world capable of delivering on the promise of true all-tissue laser dentistry. The 9.3-micron CO2 laser is extremely beneficial and can be used to work in multiple quadrants simultaneously and schedule operative procedures comfortably alongside larger projects. The laser handpieces can be used for various procedures, including treating intra-pocket periodontal issues, hard- and soft-tissue crown lengthening, and can be used by even the most inexperienced user with minimal training. Also, the Solea laser is a quantum leap forward in laser technology and is expected to improve patient compliance and scheduling.