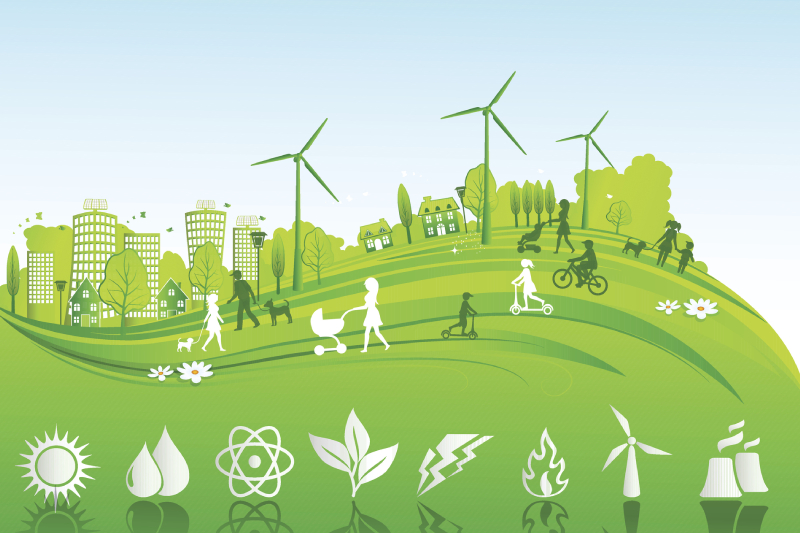 How Do VoIP Services Make An Eco-Friendly Method Of Communication?
VoIP was a new form of communication that became popular in the late 2000s, and it was easy to understand. The Social Security Administration was open to replacing phone lines with VoIP systems, and the availability of their network increased to 99.999 per cent. VoIP phones are primarily used for two main reasons: improved connectivity and lower costs, but they can also help with a global issue- VoIP phones are environmentally friendly and extremely functional and can contribute to preserving the environment. VoIP in India is an environmentally friendly alternative to traditional phones, phone lines, and network solutions. Find out more.
How Are VoIP Systems Eco-Friendly?
VoIP News is environmentally friendly because it uses the Internet rather than a dedicated network. The technology allows employees to work from anywhere globally, reducing the number of drivers on the road. Similarly, VoIP is changing the workplace by replacing paper with electronic communications.
VoIP systems also reduce energy consumption, resulting in lower bills. The systems enable employees to communicate with colleagues and clients from any location globally, saving the planet from additional carbon emissions caused by transportation and communication.
One of the biggest advantages of having hosted VoIP providers in India is that they are more efficient than on-premise PBX systems because they do not require the purchase and installation of hardware. They can run servers more efficiently because they have many clients. VoIP is a highly adaptable system that can be easily integrated into hardware through software development projects, allowing for a quick transition from one system to another. Continue reading to understand the seven benefits of VoIP systems on the environment.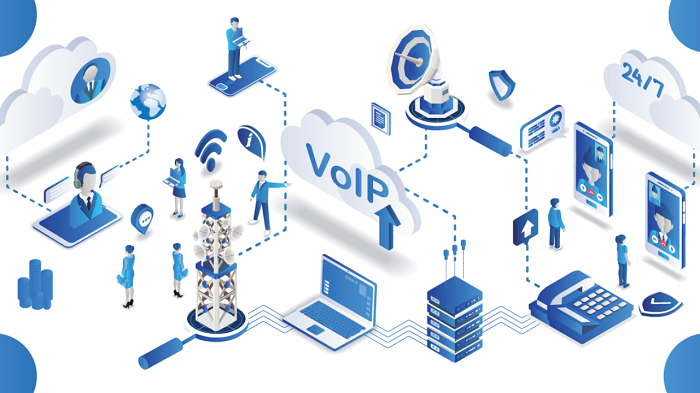 7 Environmental Benefits of VoIP
Lesser hardware
VoIP is a highly adaptable system that can be easily integrated into hardware, allowing businesses to keep their existing telephone systems and connect them to their VoIP system. It requires only an internet connection and a few handsets to function properly. You can even use your old analogue equipment. It is possible to use VoIP services with existing phones, but it is important to check with your service provider. VoIP systems are more environmentally friendly than traditional landlines because they do not require any additional equipment or lines to be maintained.
VoIP services are more efficient than on-premise PBX systems because they do not require the purchase and installation of hardware, and because they have many clients, they can run servers more efficiently.
Reduces paper usage
VoIP and internet services reduce the amount of paper used because everything can be stored online, and there is no need to print out reams of paper. VoIP service providers offer many features that reduce paper waste, including call logs and voicemail transcripts. They also help reduce the amount of paper used by businesses by enabling remote working opportunities and reducing energy costs.
Reduces carbon print
Switching to VoIP can assist your business in reducing its overall environmental impact by reducing your overall carbon footprint. VoIP allows you to monitor your employees' progress while working from home, reducing carbon emissions. VoIP saves space and is beneficial for the health of your employees. VoIP can assist businesses in becoming more environmentally friendly by reducing employee travel and carbon emissions.
Collaborate virtually
VoIP technology helps employers and employees communicate, collaborate, and work from virtually anywhere, saving time and money. VoIP is an excellent way to contribute to the environment and attract environmentally conscious customers.
Saves money
VoIP allows users to send faxes without incurring additional supplies, maintenance, and a bulky fax machine.
Recyclable alternatives
VoIP services are a good alternative to traditional phone systems. They can reduce waste by not requiring wires and allowing employees to use their own devices instead of purchasing additional devices.
Energy efficient
Energy costs are one of the most significant business expenses for small businesses. However, energy-efficient products are constantly being developed, and it is possible to lower these costs. Your business can help mitigate climate change by adopting an environmentally conscious approach and providing cleaner air and water.
Why Should Your Business Become Environmentally Conscious?
Going green is important for businesses and consumers alike, and it is beneficial for your company to focus on sustainability efforts. As customers and employees are increasingly calling for businesses to be more environmentally conscious, companies are making strides toward sustainability. Such companies have higher employee morale and loyalty. Businesses are also being asked to reduce carbon emissions and improve their sustainability efforts in response to the increasing number of natural disasters.
Ninety per cent of shoppers are willing to switch brands to support environmentally conscious businesses. About sixty-nine per cent of North American shoppers is willing to pay more for recycled products. Small businesses can become more environmentally friendly by promoting a variety of initiatives. Align your business practices with those of environmentally conscious customers. Small businesses can participate in the virtual clean-up day by offering reduced admission rates to volunteers who clean up parks, the beach, or their local community.
Key Takeaway:
Your business can benefit the environment, attract more customers, and motivate employees to work more efficiently by adopting an environmentally conscious approach. VoIP is undoubtedly a proactive initiative to keep the environment healthy. Local businesses can have a significant impact on the environmental health of their communities by reducing their carbon footprint and using energy-efficient appliances.